I'm linking up with one of my favorite bloggers, Venus Trapped in Mars, for a #9to5Total Social!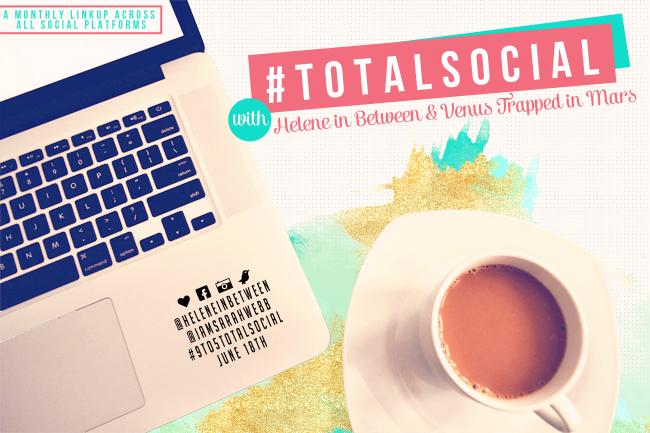 So I have two 9-5's. Well, technically one "8:30-whenever-my-shit-gets-done" and one "10-4-every-other-weekend-but-sometimes-every-weekend-depending-how-busy-we-are".
Is that confusing enough?
So, my full-time "9-5" is as an assistant marketing specialist at a local advertising agency. What does that mean? I make things happen. That's what I like to tell myself, at least. Sometimes the job is super high-stress and sometimes it's really fun. Sometimes it's all of those things within minutes of each other. That's part of working at an agency, I suppose! I'm lucky to have met some wonderful friends there.
See, there's me being all "at work" and stuff.
I work on MULTIPLE clients (seriously … a lot) and make schedules/calendars, follow-up on deadlines, make sure no one misses deadlines, write project briefs, get estimates……. Basically I read/write a LOT of emails and have a LOT of meetings. I fortunately (somedays unfortunately) work on so many different clients and under so many different supervisors that I'm able to see a lot of different parts of the agency. Sometimes I want to pull my hair out, but then I remember that I like my hair so I don't. 😉
I also get to dapple in event coordination at my current job which I love. I help coordinate any internal events from our annual meetings to our "summer party" to our Christmas party. I co-manage the company's social media from time-to-time as well. Social and events are my passions, so I love getting to do that.
My part-time "9-5" is working as an apartment leasing agent. I like it, though I'd really rather have my weekends just to sleep in sometimes. Unfortunately I need a second job to stay afloat in the whole "You Have To Pay Your Rent and Student Loans" business. BUT hey, at least I enjoy my part-time job. I do administrative duties there, but mostly I try to rent our apartments and keep our current residents happy. Oh, and occasionally have to reset the elevators which you might here me complain about from time to time. What? You try climbing to the roof and having to reset an elevator while wearing a dress and heels!
While those are my current jobs, here's some things I always thought would be fun to do:
– Wedding planner
– Any event planner, really
– Dog trainer
– Blogger
– Vlogger? (I'm really into YouTube lately)
– Full-time travel writer
– Stay at home mom without the kids (KIDDING – sorta)
What do you do OR what do you wish you did?