Have any of you heard of Dressember? It's something I'm just starting to learn about, but I thought I'd share it with all of you. (All pictures and videos are from their website, which I link multiple times throughout the post.)
I'll be honest, when I first saw this on my friend Bethany's Facebook wall I was like, "OH COOL! I can wear dresses for a month, NO PROBLEM." But then I read a little bit more into the initiative and realized how much more I wanted to be involved. I am an extremely feminine woman (something that I really like about myself) and I think that every woman should be allowed to dress, act, and do what she wants to do. "Dressember uses fashion to advocate for women who've been exploited for their femininity."
Dressember is a concept that founder Blythe Hill put together, first as a challenge to herself and now it has grown into something WAY bigger than that. Since 2009, Dressember has continued to raise awareness for human trafficking. In 2013, the initiative partnered with International Justice Mission and has been fundraising money ever since to put a stop to the slavery that more than 30 million people are involved in.
For the full background, watch this video:
"Dressember is a collaborative movement leveraging fashion and creativity to restore dignity to all women."
"The heart of Dressember is freedom – that every woman has the right to live a vibrant and autonomous life." 
Here's my site. If anyone is interested in joining a blogging team, let me know and I'll put one together!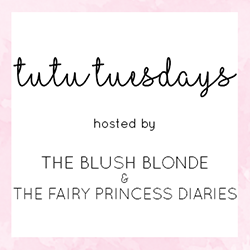 Linking up with The Blush Blonde and The Fairy Princess Diaries!