This is the first time I've said this in a LONG time, but how is it already Tuesday? The last couple of days have been nuts, so let me tell you about them.
Friday was the longest day in my existence – at least it felt like that. I got up early, took my progress pics/numbers for Brittany and headed to the gym. I was SO bored at work on Friday and it felt like it lasted for 90 days. Once work was done, I headed home for the night and just relaxed. Oooh, and I got another shipment of PEScience in the mail so that was exciting!
P.S. I didn't buy ALL of that in one round. That's just my whole stack. 🙂 Promise.
Saturday I got up around 9 and got a few things done around my apartment. I went to the gym to work out and had planned on running errands before my shift at the gym started, but I realized halfway into my workout that I completely forgot underwear and a bra – kind of necessary after working out.
So I got through my workout and ran home (thankfully I only live about 10 minutes away), showered and changed into my work clothes for the night. Thankfully I did have my meals prepped, but I also ran to Qdoba to get my lunch.
My night working at the gym went pretty quickly. I started the shift getting hit on by a bunch of indoor football players (I only know that because they told me multiple times that they were football players) and ended about 45-minutes later than normal due to an over-scheduled tennis tournament. BUT it was still pretty fun – I love when I get to work at the actual gym and not the courts.
Sunday ended up being a bit more fun. I slept in a tiny bit (like 8:30 a.m.) and ended up heading out for the gym around 10. Oliver was not happy about it.
I met up with my sister after the gym at Chili's for lunch and had some chips and salsa plus a little bit of a salad. Really my mind was set on froyo. And boy, did I get froyo. 🙂
After lunch/froyo, we headed to the theater to use up our gift cards (UGHHH) and see Whisky Tango Foxtrot, which was really good! After the movie, we headed to Ulta quickly and then back to my apartment. I decided it would be fun to try self-tanner for the first time and it was an ORDEAL. I did have my sister take a video of it for YouTube, butttttt I'm not sure I'm comfortable putting it online. We'll see.
To be honest, I'm not super impressed with the tan. It looks SUPER dark while it was developing and then I took it off and felt like nothing was left. I did use lotion right after I showered, so that might be part of the issue. Once this tan wears off, I'll try it again without as much lotion (regular lotion, not the tanner) and see if there's a difference before giving a truthful comment about Loving Tan. BUT I can tell that my skin is a little darker and I totally understand why Megan loves self-tanning so much. I feel like it just brings life to my skin. Even my eyes look different with my skin a tiny bit darker. (And I wore a dress without tights today and didn't feel like I was transparent.)
Monday I woke up a little later and went into the gym because I had an appointment so I was going into work late. Once I was in work, shi* hit the fan, but in a good way. Basically our men's basketball team made it into the Sweet 16, so we needed to plan something FAST for the game this weekend. It's actually working out in my favor – I have an event in northern Illinois on Sunday that we were going to have to leave at 5:45 a.m. for (PLUS daylight savings …) but because we're going down on Friday for the game, we're just staying through the weekend! So, this Friday at 10 a.m., I'm loading up my supervisor and a priest and heading to Lisle, Ill. for a pre-party before we go watch the team in the Sweet 16. AND if all goes well, we'll be watching them in the Elite 8 (my mom had to tell me that's what it's called – I'm a football girl, not b-ball) on Saturday! And if not, then I'll be spending the day working out and sitting by the pool at the hotel … or sitting in the hotel room watching HGTV. So if you're in that area and are bored, come hang out!
Anyways, I went on a tangent about my stuff this weekend, but basically my Monday was a mad scramble to get this event coordinated with athletics, have a rush e-communications put together, list pulled and website put up. Now I can just get excited for a weekend of events. The best part of my job – TRAVEL. The day absolutely flew by because I was busy for once so a night off was much appreciated. I watched The Bachelor "Women Tell All" and sat on my butt by myself.
This morning I got up at 5:30, took a picture of myself because LOOK AT MY NEW SHIRT …
It's SOOOO perfect. After the picture, I headed into the gym to do my least favorite workout – chest and back – and then back to work I went! This morning was pretty crazy because I had a meeting with my supervisor, last minute changes/approvals of my email for the weekend's events and then a long travel meeting with our gift officers. My day has slowed down now (hence the blog post) and I'm ready to go home in two hours! I need to do a tiny bit of packing because I work both tomorrow and Thursday night and we're leaving on Friday. We're in for a busy week, but this is the way I prefer it! I wish I was busy all the time.
Long update, DONE! Thanks for listening/reading if you've made it this far. Typical rambly post, but what else would you expect. 🙂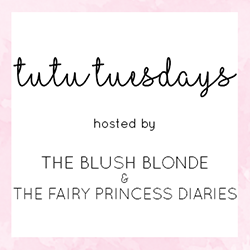 How was your weekend?
Do you work best being busy?
Do you like funny shirts? They're one of my favorite things to wear when working out.